CHRISTMAS AT THE AMERICAN DINER
Our Festive Fayre Menu starts soon, from the 25th November until the 23rd December. Come and join us at the Diner for a memorable time with great food, and super atmosphere. Enjoy a 3 course meal including a drink for only 15.00€ during the day and 17.50€ at night.
Celebrate Christmas with us, book your party table now, call us 966 715 825, or facebook or book online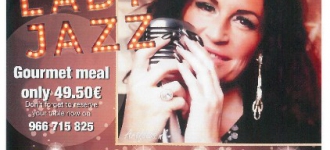 22 Nov 2019
Celebrate the New Year with us. Tuesday 31st December 2019 Live music from the amazing LADY JAZZ Gourmet meal, only 49.50€ Don't forget to reserve your table now 966 715 825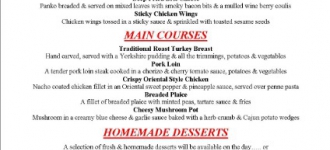 22 Nov 2019
FESTIVE FAYRE MENU Bring your party to where the party atmosphere is Check out our menu!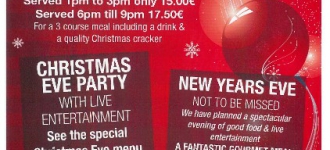 21 Nov 2019
CHRISTMAS EVE PARTY With live entertainment, with a special Christmas Eve menu, only 26.50€for 3 courses including a bottle of wine between 2 people. Entertainment from the amazing Juanjo Sempere (The Melody Singer) back by popular request